Evaluating your application
Given that you have submitted your application with all the required documents, a selection committee will decide upon your suitability for admission in accordance with the rules of the admission statutes.
We will send you the result of the decision in writing as soon as possible. Please note the following time table: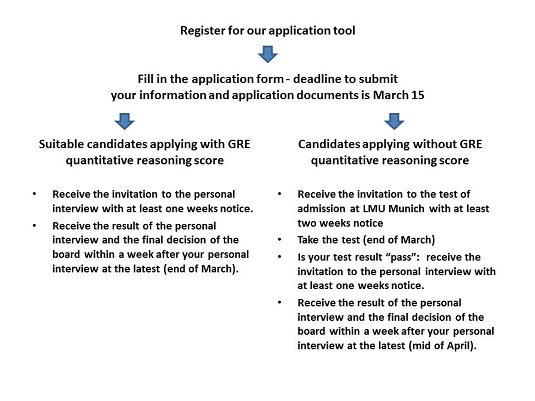 Applicants who present a detailed offer by another recognized master's program may ask for an earlier decision.
If your suitability cannot be established, you can not be admitted to the program. In this case, you can apply again for the program in the following application period. You are also free to apply for our program "Master in Economics". The application period for the MSc in Economics is: April 1 to April 30 of every year.